Renting VS Buying ReMax All American Hinesville GA
Re/Max All American Realty
1453 W. Oglethorpe Hwy
Hinesville, GA 31313
912-332-1501
Buying a Home VS Renting a Home
When BUYING a home your gaining an asset. Homes typically increase in value, build equity and provide a nest egg for your future. When purchasing a home your costs are more predictable and stable than renting because they are ideally based on a fixed rate mortgage and then some of the money going into your monthly payment is a tax deduction. The interest and property tax portion of your mortgage is tax deductible!
When RENTING a home your building your landlord's equity in the home and the cost of housing isn't fixed your rent with most likely increase yearly and at anytime you could be asked to vacate with proper notice. Is there a tax break when renting a home? NO you can not claim any rent payment as a tax deduction.
Its Not Just About the Money!
When BUYING your own home you can do with the home as you please as long as it does not violate subdivision covenants if the home your purchase resides within a subdivision. You can paint the walls whatever color you want, you can have any kind of pet you want and not have to pay a fee that your not guaranteed to get back. You can have gatherings and not violate a lease, landscape your yard to your liking and not have to obtain approval prior to doing so.
While RENTING a home a standard lease has stipulations on what you can do while occupying that home. Painting IF allowed you need approval and most of the time color approval as well. Landlords get to dictate pet stipulations and can have breed restrictions or say for instance I don't want cats inside my rental home. Before removing or adding bushes and trees to a rental property you have to obtain approval from the landlord. The lease is full of stipulations that you have to follow where as if you own the home you do as you please!
If you are renting and you think you can't afford a home... Think Again!
When RENTING a home you have up front costs that are not guarenteed to come back to you! You have to put down a security deposit which is refundable at the time of move out if no damages were caused and the lease was followed and no unpaid balances due. First months rent, application fee's, pet fee's etc. Usually all those upfront costs range from $1500-2500 depending on the home your renting, the size of your family and how many pets you have.
Where as when BUYING a home your investing in your future. Realtors can negotiate on your behalf for a seller to pay closing costs making up front costs as little as $500 most of the time at the closing table you will walk away with money and keys to a new home not already in the negatives before you even unlock your door!
Got more questions or maybe some concerns you want addressed?!
Contact Justin Webb today at (912) 977-2133 and he will make
sure you have no unanswered questions and there is 0 concerns when it come to any real estate needs you may have!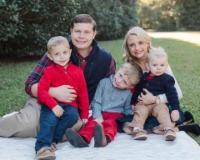 Author:
Justin Webb
Phone:
912-689-9288
Dated:
April 28th 2017
Views:
71
About Justin: Being in the Real-Estate Industry for over 10 years, I have had the pleasures of meeting wonderful p...