The DOs An DONTs During The Mortgage Process
First time home buyers and a lot of multiple time home buyers are not really aware of what you can and can't do during the mortgage process. Let me give you a quick overview of what you shouldn't do and what is okay to do while your awaiting your home to close. Many lenders don't break it down and tell you that in order to get a pre-approval to place an offer on a home your credit is ran the first time BUT it is also ran a second time right before closing to ensure that you didn't acquire additional debt during the transaction process that would no longer make you eligible for the home loan to purchase your new home.
What we recommend you DO to ensure nothing changes and your eligible to close on your home:
Continue to make payments on time for any of the following: mortgages, car loans, credit cards, medical bills, student loans, etc.

If you have large amounts of funds being withdrawn or deposited into your account make a paper trail of it to explain to underwriting if necessary what they are and why they were made.

Keep a copy of all paycheck stubs, bank statements tax forms, etc just in case something arises you already have them on hand and can get them to whom they need to go to in a timely manner so it won't delay your closing date.

Don't hesitate to ask questions if your not certain on the loan program, condition or fee's.

If something changes in your financial status make sure your relate those changes to your mortgage broker (employment, income, assets, credit history, etc.)

Ensure that you have a receipt of earnest money given to secure your home and a copy of when it cleared your account.

If possible LOCK IN YOUR INTEREST RATE! Have a copy of your home owners insurance agent information available and documentation of policy as well in case they are needed you got them on hand and can get them over to the correct party and your closing won't be held up!
What we recommend you DO NOT due during the process of closing on a home loan:
Do Not increase credit card balances or loan balances

Do Not apply for additional/new credit or put balances on a paid credit card

During the mortgage process Do Not disregard late payment or collection notices

Refrain from purchasing anything stating "Same As Cash" It will show as a new debt on your credit report.

Wait to purchase new furniture, cars or appliances on credit until after the loan is closed.

Do Not loan money to anyone if it is needed at the closing

Do Not store money anywhere other than your bank account so it can be documented as assets on hand

No overdrafts on your accounts while going through the mortgage process

And please do not quit or change jobs during the process either!
Not many know that there is so much in consideration when it comes to qualifying for a mortgage. Many get excited about their new home and want new furniture to go in their new home and that is ok and understandable although please wait till after your closing date to finance those new things to decorate your new home with. It may only be a small amount your financing but that small amount could make you no longer eligible for the mortgage to get you that home your attempting to furnish! As real estate agents we can help you with some of the questions you may have about the mortgage process, but not all. We can however get you in touch with a lender that is reputable and full of knowledge to pass down to you during the process so you don't have any concerns nor do anything that could jeopardize your mortgage.
Let us help you find your home and get it to the closing table by great communication, correspondence with you and your lender and a smooth and successful transaction!

Ask for Justin Webb or one of his team members!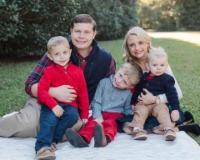 Author:
Justin Webb
Phone:
912-689-9288
Dated:
April 10th 2017
Views:
58
About Justin: Being in the Real-Estate Industry for over 10 years, I have had the pleasures of meeting wonderful p...